Recently, our team was treated to a very special surprise--a homemade lunch from satisfied Yoder Kitchen Corp. clients! Richard and Carolyn Schmidt just recently completed their kitchen remodel and were eager to put it to good use. Carolyn prepared quite the spread for the entire team here: muffins, potato and bean salads, fried chicken, and cherry cobbler topped with ice cream!
We are constantly saying that we have the best clients, and this incredibly thoughtful and sincere lunch just further validates that statement. It's clients like the Schmidts that inspire a passion and sense of pride in what we do which is then directly reflected in our work.
The production process is often a very long and compartmentalized, making it very difficult to visualize the end result. This lunch was such a vivid realization of our goal: satisfied and smiling clients.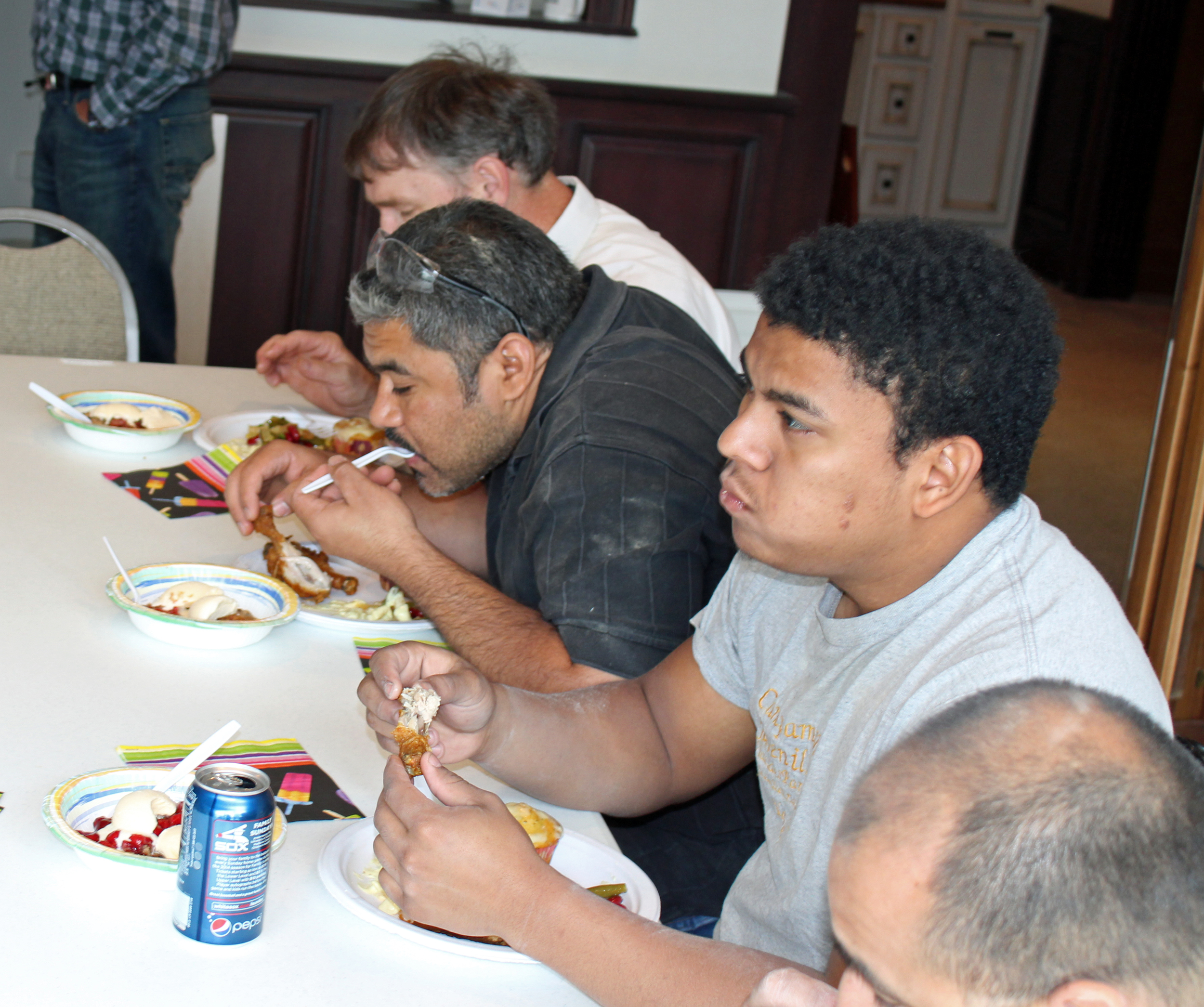 Thank you so much Richard and Carolyn.